I wonder if anyone with a RHD car can test a part for me - on the accelerator linkage system.
test the pedal return by disconnecting the short rod from the pedal assembly thats just below the brake master cylinder in the engine bay. No 11 on drawing 4785
now , is the pedal stiff or light?
If I may
the accelerator system on RHD cars has a series of bars and linkages to connect the pedal to the Throttle assembly.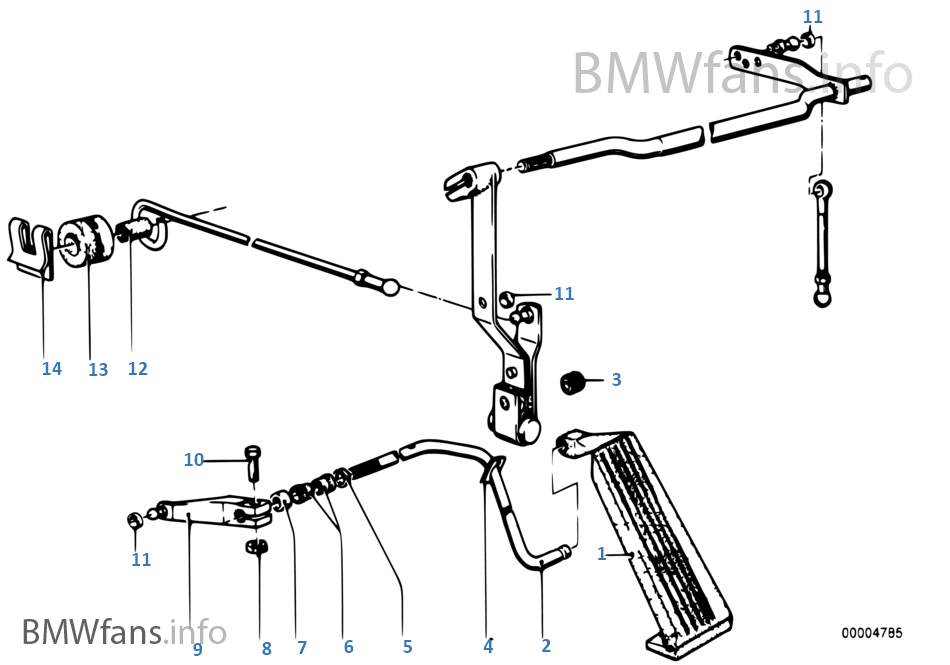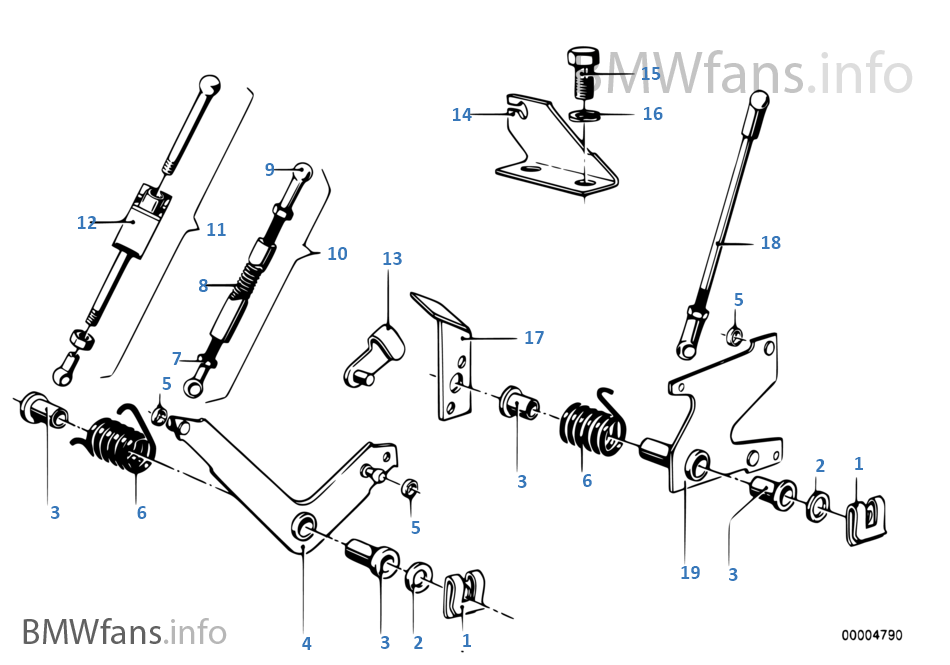 (dwg 04790 seems to show 2 different linkage systems - bracket No 4 is what I have)
there are
three return springs - one at pedal, one at rotating bracket on left side of block and one at throttle body
and 3 push pull bars
1 x rotating bracket ( left side of block)
2 x rotating levers ( below brake master cylinder) and ) one at left hand end of rotating torsion bar)
1 x rotating torsion bar. (runs along firewall)
There is a (torsion) bar that runs along the fire wall connecting the pedal( RHD) to the left side of the block - this bar rubs again my firewall insulation blanket.
After disconnecting all the parts and reconnecting - I reckon the bar at the pedal assembly is sorta stuck
any thoughts on how to unstick this bar?
here is a photo of a spare pedal assembly showing this bar - this one is kinda stiff too!
No 2- 10 on dwg 0004785