Hi all,
It's been about 5 years since i've visited - I have just dusted off the E12! Hope everyone is well.
I have isolated a small amount of play in the steering where the
center tie rod meets the Pitman arm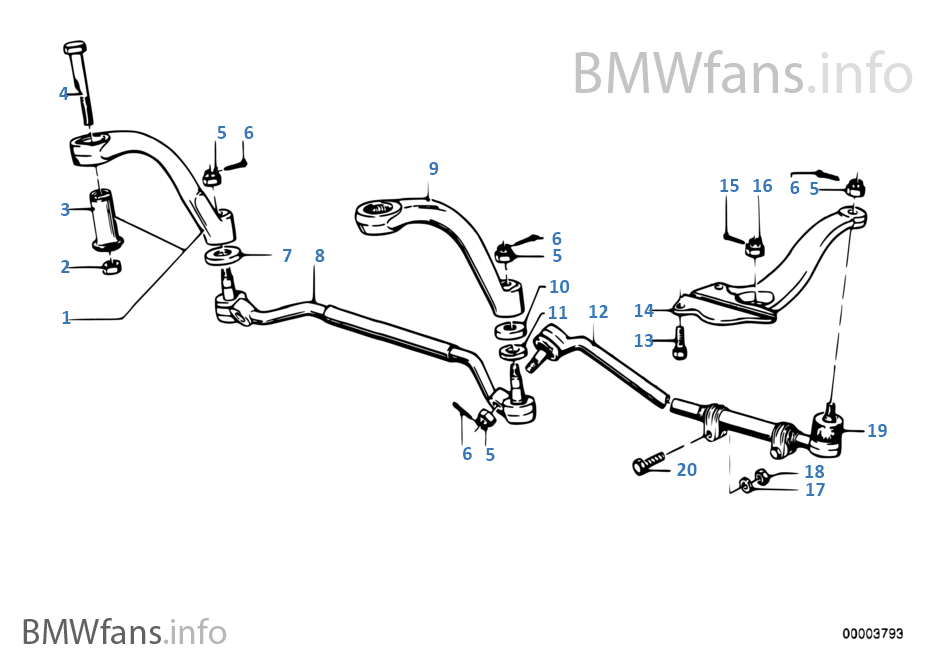 I assume that it's more likely that the center tie rod would need replacing, however I also noticed that I couldn't see parts 10/11 (dust cap, washer) on my current assembly. Are they likely to affect performance of this joint? i'll order them regardless - hoping to hear if anyone's experienced issues at this point?
Thanks,
Ben